Foundation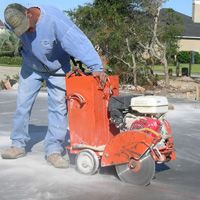 3000 psi concrete ensures a strong slab
Slabs have steel reinforcement to prevent excessive cracking

Saw cut control joints in strategic places prevent uncontrolled cracking
---
Framing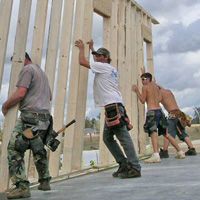 2x6 exterior walls
6" two step fascia boards
Advanced framing techniques
Open corners and tees for complete insulation in dead spaces
Insulated window and door headers

Built-in entertainment centers, art niches, and arches
Interior sound attenuation batts for privacy between bedrooms, bathrooms, and living areas
Blocking for solid attachment of towel bars and TP holders in all bathrooms
Stainless steel bolts, straps, clips, and nails where exposed to salt air prevents rust, staining, and degradation of holding power
Copper roof and deck flashing where exposed to salt air
Duorock® cement board in tile showers
---
Windows and Doors
Vinyl insulated windows with low e coating (low emissivity = less heat loss in winter)

Impact glass windows, no storm panels needed, protection against break ins

Fiberglass exterior entry doors with stainless steel hinges won't rust
High performance sliding glass doors for long life and storm wind resistance

---
Secondary rain barrier system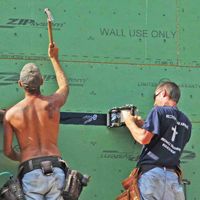 Secondary rain barrier (zip wall) installed properly with all joints sealed ensures no water will get into the wall even if there is a leak at the window or in the siding.
All window trim is pre-primed at cut edges before installing to insure moisture won't cause edge swelling and premature failure of the wood or paint
Proper window head flashing is installed to ensure proper water shedding action
Windows and doors are flashed, screwed, and sealed properly to prevent water intrusion

---
Exterior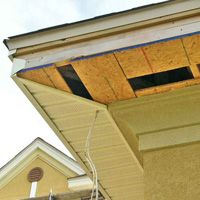 Vinyl soffits, fascia, and porch ceilings for maintenance free exterior
Wood sub soffits prevent vinyl from blowing off during high winds
2 step facia keeps drip stains off facia metal

24 gauge steel eve metal holds it's shape better
Conventional wire lath stucco, no foam fake stucco
Fiber cement board siding won't rot, crack, or degrade, and holds paint longer than wood.

---
Stucco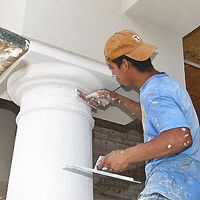 Hard coat conventional stucco systems
No EFIS (Exterior Finish Insulation System) or foam stucco systems which don't hold up well and are prone to leaks
---
Roof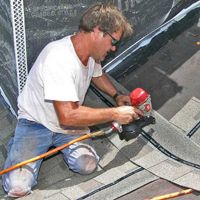 Galvanized steel plywood clips, not aluminum
Peal and seal subroof (full coverage)
30 year architectural shingles
Completely sealed roof system to minimize water intrusion during hurricanes

Long life roof jacks instead of cheap plastic jacks

---
Energy Efficient Features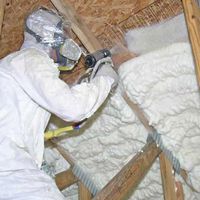 Home is built to the Earth Cents, Energy Star, and Earth Wise energy efficiency standards
Foam wall insulation minimizes outside air infiltration and maximizes energy efficiency and sound attenuation

Foam attic insulation keeps attic and AC ducts cool
Sound batts between all bedrooms, bathrooms, and living areas for increased privacy

High efficiency air conditioning systems
Variable speed air handlers for superior comfort and sound suppression
Zip wall, air tight, wall sheathing with all joints sealed. Far superior to standard house wrap.
Foam seal all voids around windows, wires, and pipes
Foam sill plate gaskets
Vinyl insulated impact glass windows with low e coating
Home is air infiltration testing to insure an air tight building envelope
We take building high performance energy efficient homes seriously!
---
Air Leakage Testing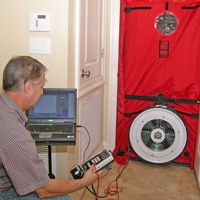 We test each home with our door fan system to ensure an air tight thermal envelope. Our door fan creates a 50 pascal vacuum on the thermal envelope which simulates a 20 mph wind on all 4 sides. This allows us to find and seal all air leaks. An air tight home has a lower utility bill, lower humidity, more even temperature distribution, and higher comfort level. We don't just talk about building a high performance energy efficient home. We build it, test it, and prove it.
---
Heating and Cooling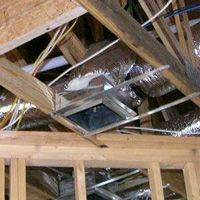 Return air bypass ducts allow greater air circulation and comfort in bedrooms
Insulated return air chambers and AC closets keep things quiet
High efficiency heat pump system
Variable speed blower for more efficient and quieter operation
Optional geothermal heat pumps
---
Plumbing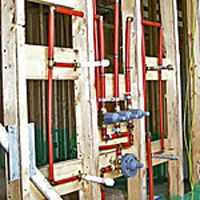 ¾" water line to master bathrooms for high pressure feed to tub and shower
1" water line from water meter to house for minimum pressure loss

52 gallon water heaters
Optional gas tankless water heaters
Optional heat pump water heaters

All tubs are either acrylic or porcelain cast iron. No fiberglass or steel
China or stone bathroom sinks
Pex water piping is impervious to chemical impurities in water that typically causes copper to pit, corrode, and eventually leak
Pex piping is more freeze tolerant and impervious to lightning damage
No water line joints under the slab

All drain pipes are leak tested at 10' of head pressure above the highest fixture
Water hammer preventers at water heater and laundry for quite pipes

---
Electrical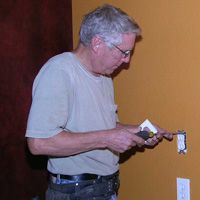 All copper wiring
All bedrooms are wired for ceiling fans and lights
Designer rocker switches
Manual generator transfer switch for emergency power generator

Optional automatic transfer switch and emergency power generator

All circuits calculated for load and installed so as to minimize voltage loss (exceeds National Electric Code requirements)
Audio-Video-Data distribution panel
Optional LED light fixtures and bulbs
Optional Lutron lighting scene controls

Optional Lutron automated shade system
---
Audio Visual systems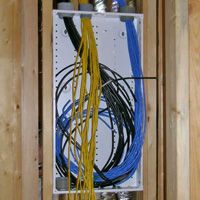 TV outlets home run to control panel with high capacity RG-6 cable
Cat 5 phone/computer wiring home run to control panel
Pre-wire for security system

Optional pre-wire for HDTV & wall mounted TV's

Optional pre-wire for home theater
Optional pre-wire for surround and whole house sound
Optional Cat 5 computer outlets
Optional pre-wire for surveillance system
---
Drywall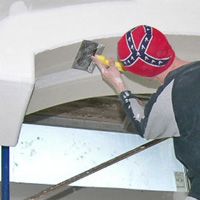 Drywall is nailed and screwed to minimize nail pops
Rounded corners are glued and mechanically fastened to ensure Walls are orange peel finish
Walls & ceilings are knock down or Spanish lace finish
---
Trim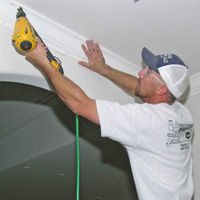 Deluxe 5 ¼" base molding and 3 ¼" door trim
Solid core doors throughout the home for maximum durability and sound control

Custom wood shelving in master closets and pantry
Deluxe 2 piece crown molding in living areas and master bedroom
12" 100 tooth miter saw blade is used for clean cuts with no splintered ends
Window aprons have mitered and glued ends for superior look and durability
1/4" routed edges on outside wood edges for best appearance and smooth finish

3 gang nail pattern is used at all hinge and hardware locations for maximum stability
Composite door shims are used for dimensional stability during humidity swings

Exterior doors are silicone and foam sealed and fastened with 3" SS screws at hinges

---
Paint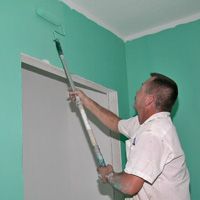 All walls receive primer + 2 coats of finish paint
Ceilings are spray painted and back rolled for even paint distribution

All trim is sanded smooth, primed + 2 coats of low VOC oil based paint
Doors and trim are spray painted for best finish
All trim joints are filled with premium caulk for maximum longevity
Trim and doors are painted with premium grade Sherwin Williams and Glidden paints for maximum durability
---
Cabinets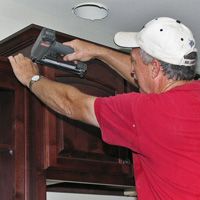 Custom hardwood cabinets built to fit with no filler pieces
All birch plywood boxes, no particle board
Custom designed doors, all styles and species available
Custom staining and glazed finishes
Sanding sealer and lacquer top coat
Custom crown moldings
Staggered height and depth wall cabinets for best appearance
Adjustable all wood shelves won't sag when heavily loaded
Soft close drawer guides in kitchen
Soft close concealed hinges
Full extension rails on vanity drawers

---
Pictures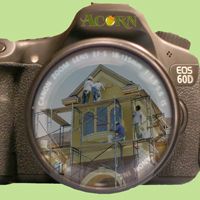 As-built photos at framing stage assure you'll know what's behind every wall so future alterations will be easy
Job progress photos posted on the company website
Share the creation of your dream home with friends and family all over the country

---
Webcams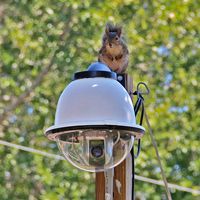 Webcams available on our job sites so you can see what's going on from your PC, Ipad, or smartphone anytime and anywhere.
---
Elevated deck coatings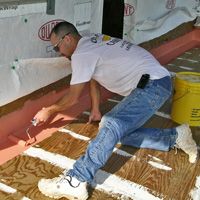 Sealoflex deck coating ensures water tight elevated decks
Coating wraps up the walls and behind the siding for proper water shedding
Coating wraps into door jams and sills to prevent water intrusion
---
Swimming pools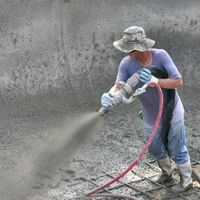 Gunite swiming pools by Cox Pools.
Vinyl liner pools by Gulf Coast Pools.
---