Storm Tuff™ Features
Framing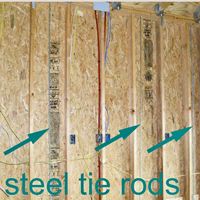 2x6 walls are engineered for 140 mph winds and will resist missile strikes much better than 2x4 walls
Steel tie-rods hold 2nd floor walls down to foundation to resist hurricane wind forces
Plywood backing behind vinyl soffits and porch ceilings prevent vinyl from blowing out in high winds
---
Safe room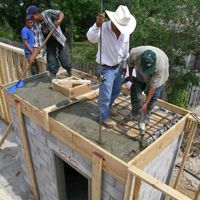 Safe room engineered for 250 mph winds and 100 mph missile impacts
Stay safe at home with your pets and loved ones instead of spending days in traffic and gas lines during evacuations.
Stay home and protect your property from looting.
Avoid losing work during evacuations.

Learn more about safe rooms.
---
Windows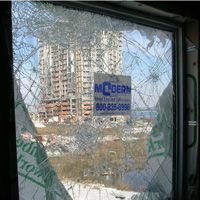 Impact glass windows protect your home from storm damage 24/7 whether you're there or not
Impact glass helps prevent vandals from getting inside your home

---
Roofing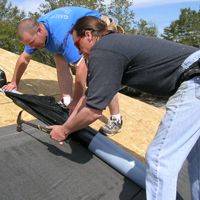 Full coverage peal and seal subroof ensures that if you loose a few shingles in a wind storm the roof will not leak
6 nail fastening pattern on 30 year architectural shingles
Ends of ridge vents are screwed down to roof to prevent the wind from peeling them up
Roof engineered for 140 mph winds
---
Generator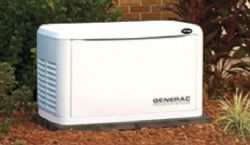 Manual transfer switch for portable generator
Electrical service set up for easy installation of whole house generator transfer switch
Optional whole house generator with automatic transfer switch
Optional automatic load management switches
---